I was looking around in our shop for some items to put together an inexpensive candle display with.  I came across these heavy duty ceramic trays.  They are 10″ wide by 14″ long.  Each one has a rough, almost stone like finish to it which will add an "earthy" element to your home decor.  Right now these trays are on sale for $7.50 and if you get 2 of them they are $6.50 each.  So this is what I decided to start out with to build my display.
Next I wanted a base or filler to put on the tray to add an extra dimension and help bring the candles and tray together.  I found some black colored fine gravel bits that we had left over form years ago.  Unfortunately we don't have any left to sell.  Black sand or fish tank gravel could be used too.  I found some for a good price at party city.  It is their Black Wedding Sand, you get 1 pound of it for $2.99 you could probably find is in any local craft store too.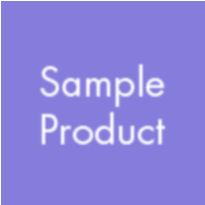 Next I went over to our discount candle table and found these dark colored 3 x 3 scented pillar candles.  They are marked down from the regular price because we made these out of a mixture of left over wax that was cleaned off our molds.  They have a pretty distinguished pine scent which is pretty good.  Each of these pillars were only cost $2.25.  If you order them off of the website you may get a different color since what is on the sale table is made at random and the mixture of leftover wax used is never the same.
I wiggled the pillar candles back and forth lightly on the gravel to get them to sink down in and sit straight.  Plus it helped to get the spacing kind of even between the three of them.  After I got all 3 candles placed where I wanted them, I stepped back to check it out.  I have to say I thought it looked pretty good.  This attractive candle display only costs about $20 plus some shipping to put together and would go great in just about any room in your home too.  This simple candle arrangement would also look good in a hotel lobby, in a restaurant, or up front in a church.
Here is what the final thing looks like, let me know what you think.